Piccornet UH-1 Huey Attack Helicopter
Piccolo UH-1 Huey (Civilian Version)
Piccornet Construction Details
Click on the pictures to see them in full size.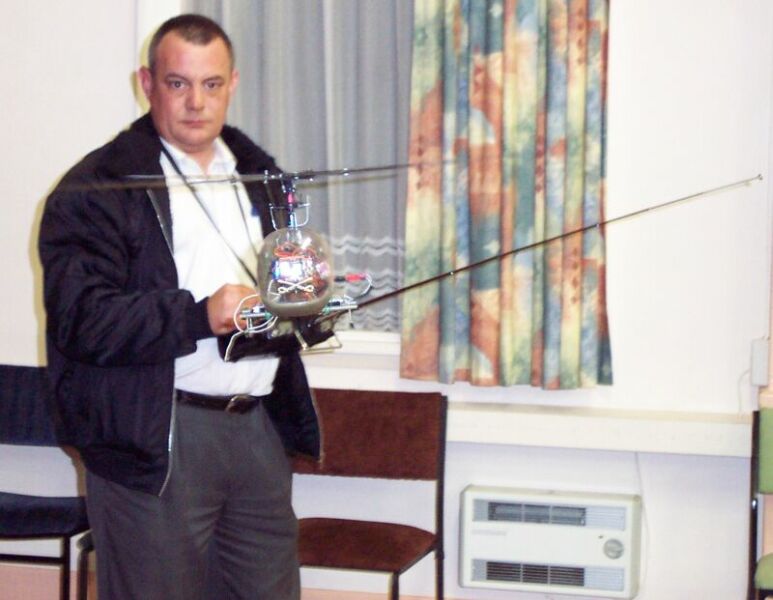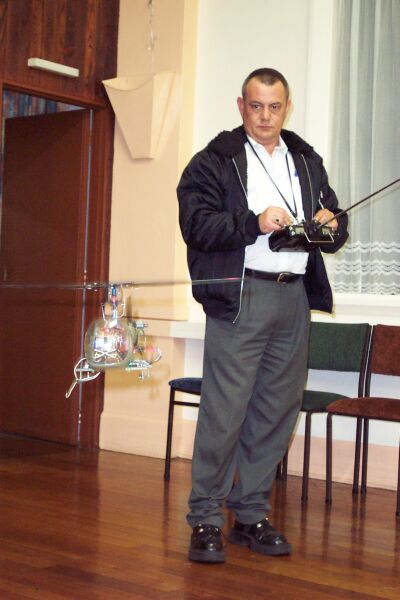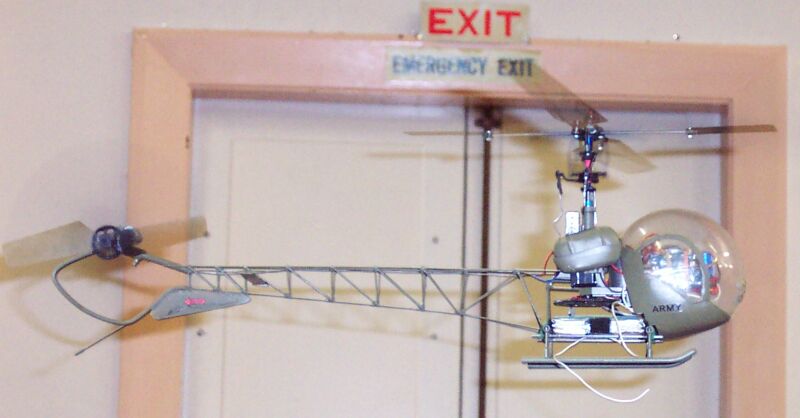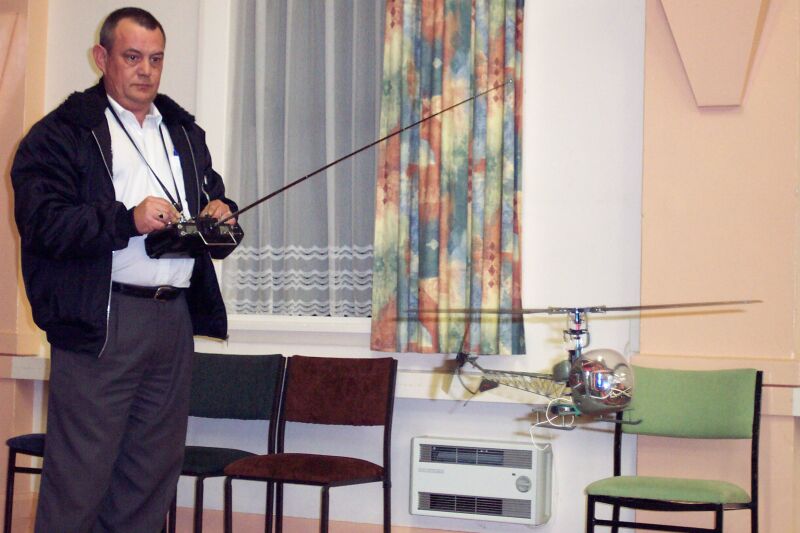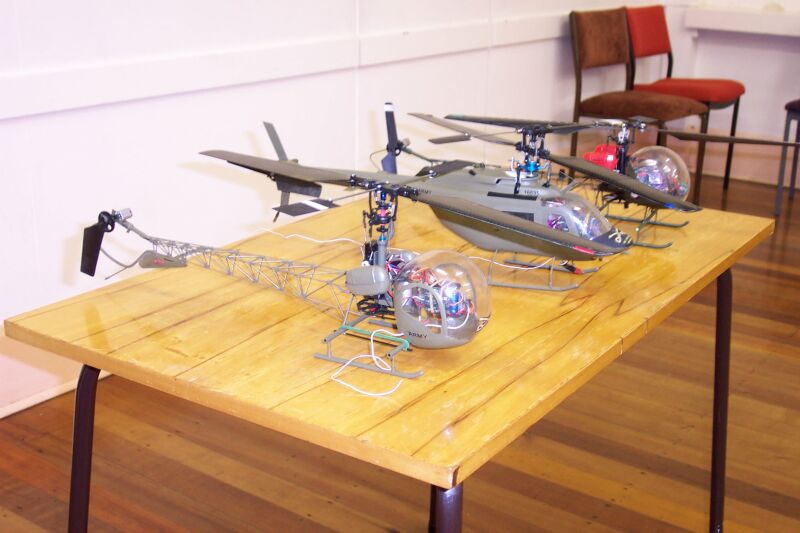 Photography Credits:
Many thanks to my good friend Rob Ramsey for taking the time to take and prepare these photos for me.
The Piccolo OH-13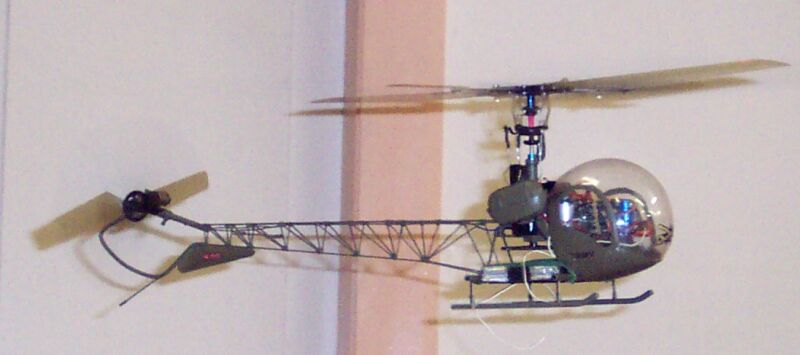 Sioux:
------------------------------------------------------------------------
The Concept:
This project goes back a VERY long time...
I originally built one of these a couple of years ago, way back before my brushless and li-ion battery era. It was built as a proof-of-concept and eventually died a terrible death from multiple air-ground collisions, and too many experiments with weird heads and rotors :).
I always said I would build another, and have been slowly geeting the bits together over the past year or so. Originally my plans were to model NZ3705, a RNZAF OH-13 that is still on active duty here. I had the pleasure of spending a couple of hours with the real machine back in Jul '02, and my original OH-13 had been built as a rough copy of this machine.
My plans changed recently as a result of my research for the OH-58A Kiowa Piccornet. While I was looking for Vietnam era photos of the Kiowa I came across a picture of an OH-13 that carried the same unit nose art as my planned Kiowa. I decided it would be nice to have a common unit for my machines, so I discarded the somewhat gaudily coloured peacetime RNZAF scheme and went with a flat US Army Vietnam era scheme and markings. I haven't managed to get a tail number for the original Sioux that I have modelled here, but the nose art is genuine, and this Sioux really did serve in the 1st of the 9th in 'Nam.
Model Specifications:
200g Unladen 330g AUW
500mm LOA (670mm LOA inc. Rotor Disks)
530mm Rotor Dia.
3-cell Kokam 2070 Li-Ion power pack
10/96t Main Motor Gear Ratio
1900 RPM Main Rotor Headspeed
~25 Mins Flying Time per charge

Construction:

Modified Ikarus ECO Piccolo Main Frame
Homebuilt OH-13 Fuselage (Based on Rob Hemmings MHW plan)
Ikarus ECO Piccolo CP Assembly
Heavily modified Ikarus CP head
Alloy Hub
Titanium CP mainshaft
Alloy mainshaft collar
Ikarus Piccolo std 96t Maingear
10t Pinion
MS Hornet Symetrical Carbon Fibre CP Blades
Std. Ikarus ECO Piccolo Tail G/Box and Tail Rotor

Motors and Electronics:
GWS PG-03 Gyro
3 x GWS Pico Servos
Ikarus 4 channel 72Mhz Rx modified to 6 channel
Astro 010 (16t) Brushless Motor
Phoenix 10 Brushless ESC
Std. Piccolo Tail Motor
Schulze Slim-105He Tail ESC
Polarised Micro Deans Connectors used throughout
Futaba 8UHPS Tx
3-cell Kokam 2070 Li-Ion battery packs
Orbit Microlader 6 Charger
Click on the pictures to see them in full size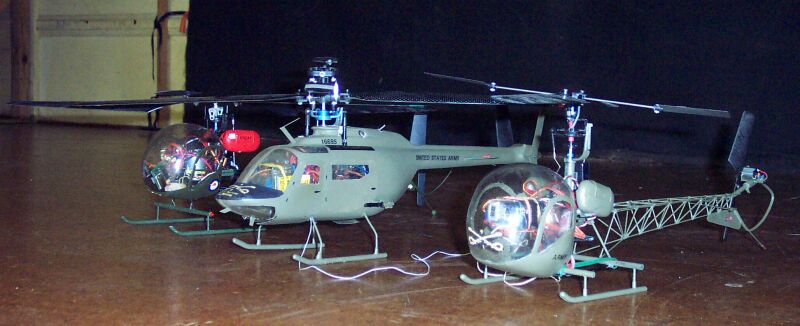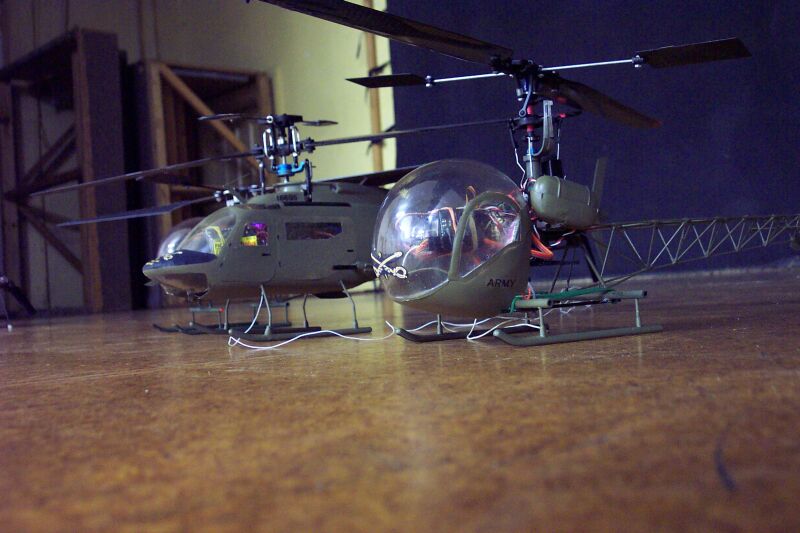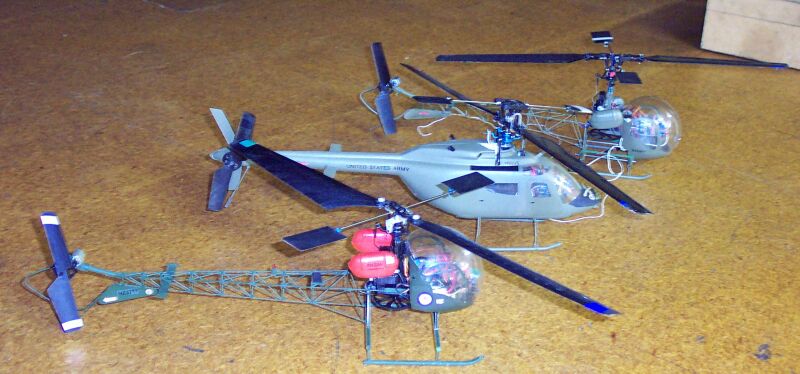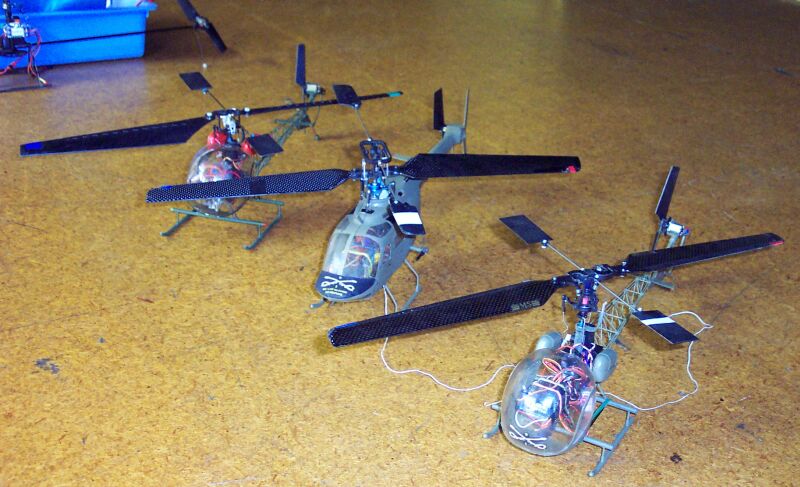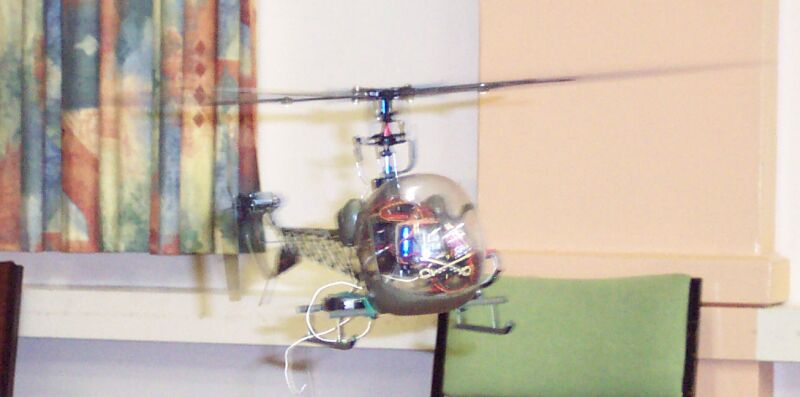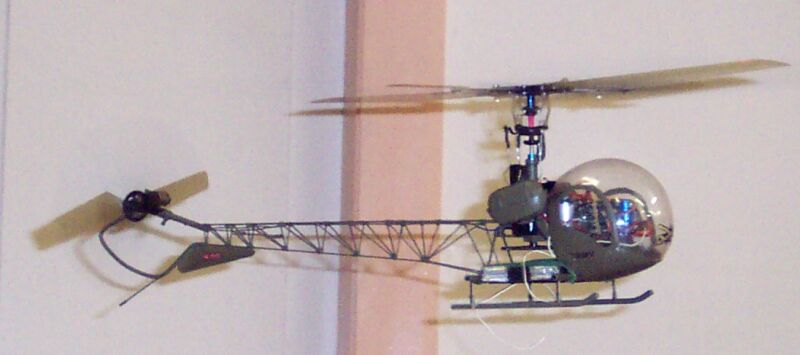 Links/Credits:
While researching this project I found many useful and interesting websites to help me along my way. There are two in particular I strongly recommend you look at.
This site is the on-line Vietnam Helicopter Pilots Association museum. It is full of imagery, and memorabilia, and is a facinating tribute to the men and machines that fought the Vietnam War.
This link will take you to a great site with extensive history and details of US Army Helicopters from the earliest days through to the present. Extensive text, picturea and drawings of both Helis and weapon systems are provided.