The Walker Piccornet
(With a little help from Ikarus and MS :) )
Specification:
Ikarus ECO Piccolo
MS Hornet CP Head
MS C/F blades
Chris R's Swashball mod.
Just in regard to the ugly install - gobs of glue everywhere etc. This machine has been used for a lot of prototyping and as such carries many scars from previous operations:).
It is my intention to give it a full clean up later on, at which time I will replace the pics with ones showing a nice neat clean installation :).
My Nifty Logo :)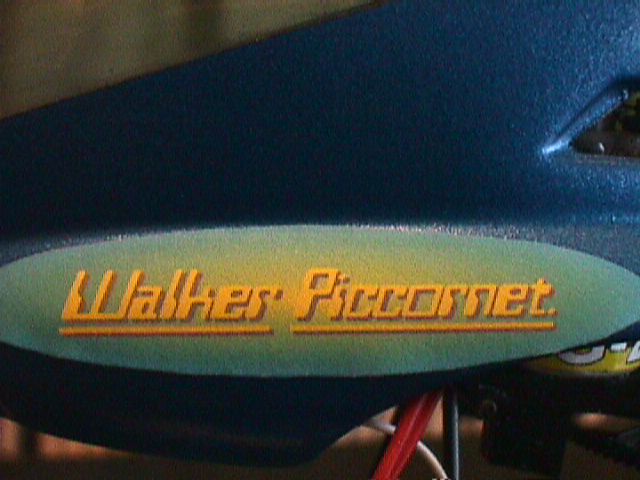 Top-down view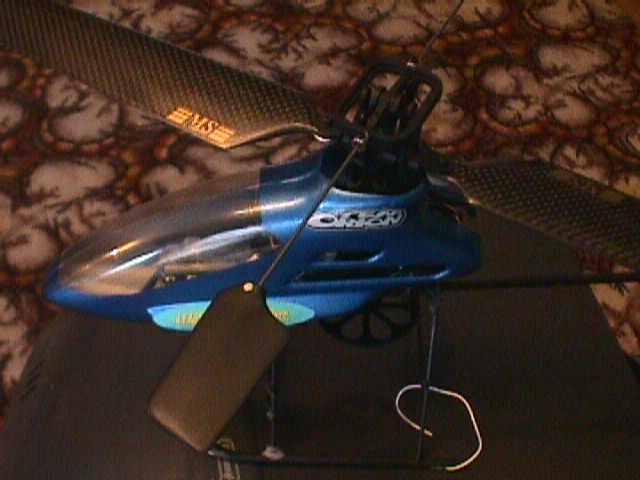 The Piccornet in all its glory :)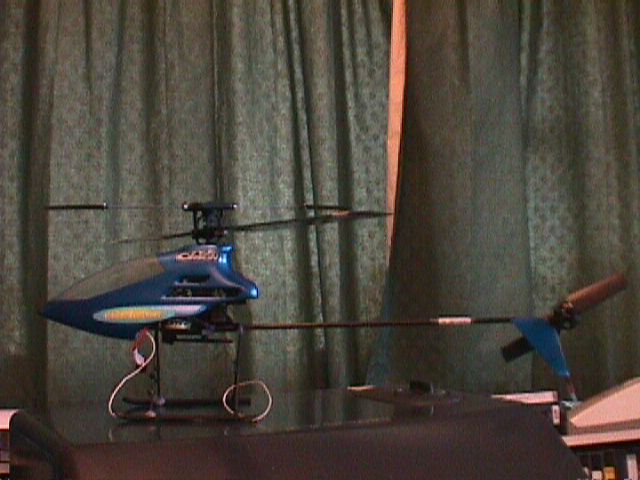 The Naked Now :)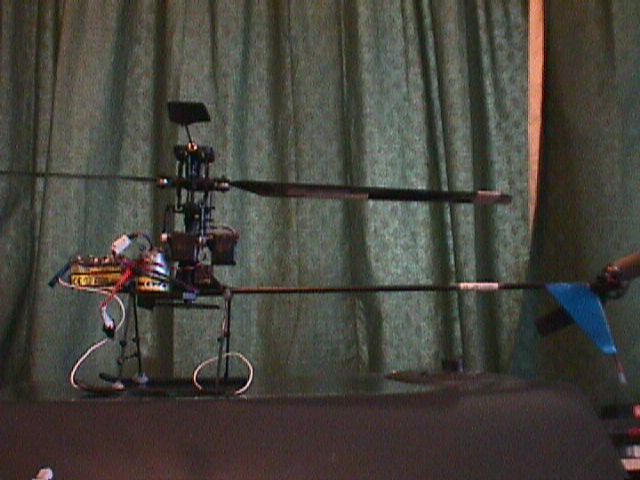 Rear quarter view of the MS Hornet CCPM Swash and Head Assembly
In this shot you can clearly see the rear servos' lower mounting plate and the arrangement of the 2mm upper mounting rod.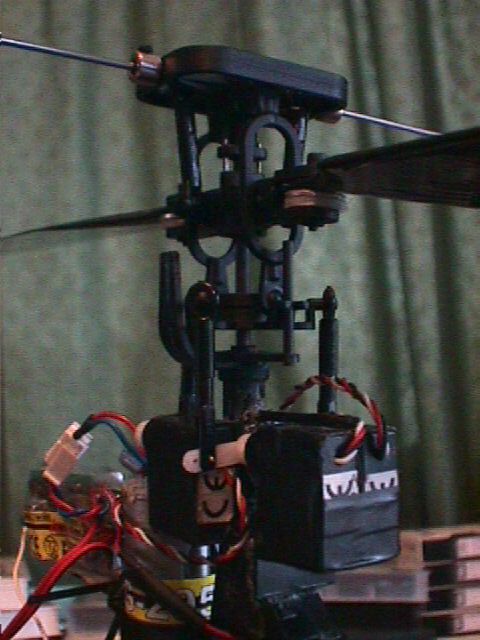 Front quarter view of the MS Hornet CCPM Swash and Head Assembly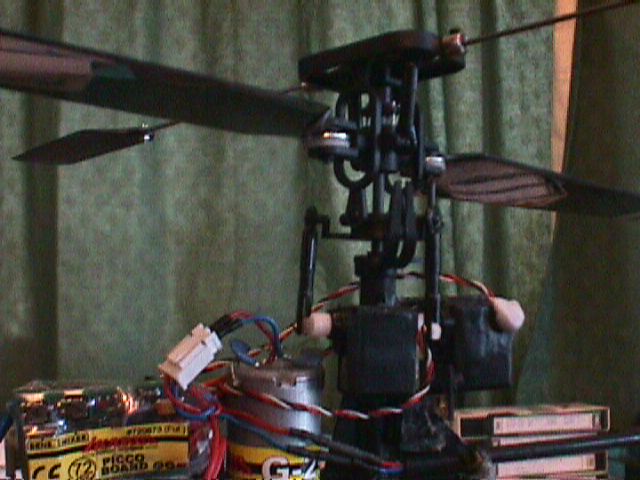 Close-up of the MS Hornet CCPM Swash and Head Assembly
Side shot showing installation.
Front servo is mounted to a MS supplied mounting plate CA'd to the main mast support.
Rear servos are strapped together with tape before CA'ing in place.
The lower rear servo mounting is another MS mount plate attached to the back of the Pic Frame (butting against the old Ikarus CP servo mount and rear cyclic servo mount).
The upper rear servo mount is a short length of 2mm rod butt joined to the Mast Housing and then CA'd along the centerline of the two servos.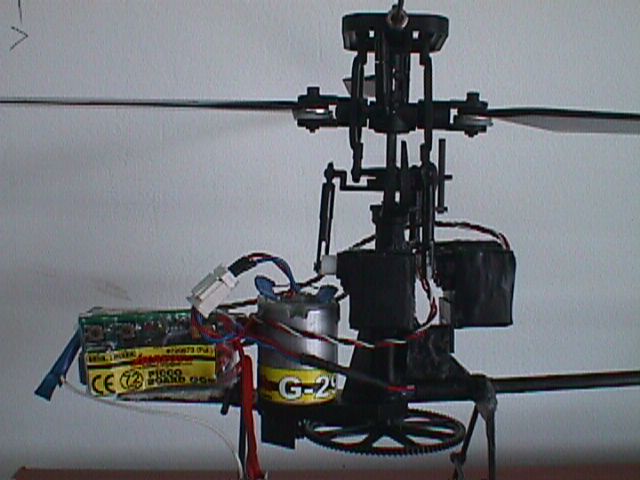 Close up of how I used the MS supplied mounting plate to assist mounting the rear servos.
(The 2mm C/F rod for upper mount can just be seen behind the servo clevis)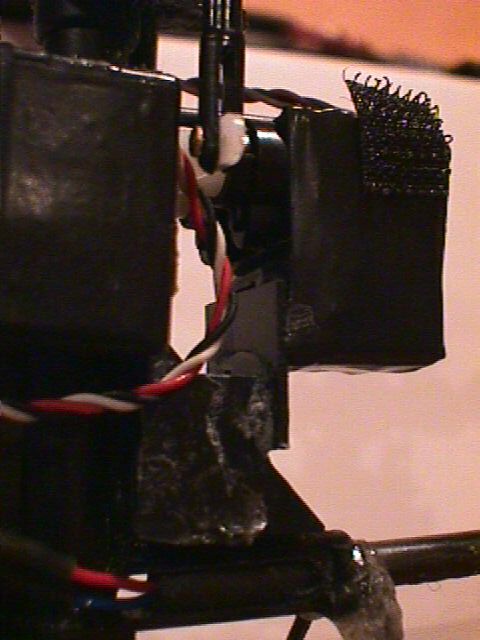 Just at the bottom of this head shot you can see where the 2mm upper mounting rod has been CA'd to the mast support.
Also seen here, my blade adaptor/spacers constructed with turned down servo gears and steel washers.